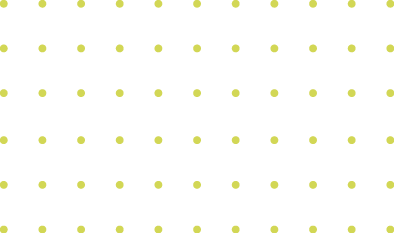 Captive Insurance: Maximum Reward, Minimum Risk
At Innovative Captive Strategies (ICS), we believe businesses should be rewarded for making safety and risk management a top-down priority in their business culture. When you invest in property-casualty captive ownership, you'll reap the benefits when your employees avoid accidents and minimize claims.
As a business owner, you take risks every day, so why not embrace a little bit of risk on your insurance for the chance to earn significant rewards?
Common Frustrations with *** Traditional *** Property Casualty Insurance
No Reward for Safety

Despite your constant focus and investment in your safety culture, *** premium rates continue to fluctuate *** with the volatility in the traditional insurance marketplace. Furthermore, your insurance company retains the financial rewards of your business' constant efforts to protect your greatest asset – your employees.

No Return on Investment

Employers in the traditional marketplace pay annual premiums to their insurance companies with no chance for a return on investment – it's a sunk cost. In an unpredictable marketplace, your best strategy is to cross your fingers and hope for a favorable renewal. If you're doing the right things to control your claims, *** you're leaving money on the table. ***

Little Control & Stability

You have no idea who you are sharing risk with in the traditional insurance marketplace. If you are a better than average performer, *** your premium dollars are subsidizing the companies who lack a focus on safety. *** In return, despite your favorable claims experience, your premium rates are negatively impacted.
Insurance that Puts You in the Lead
Property casualty group captive insurance allows you to join forces with like-minded businesses and form your own insurance company. Instead of "renting" your workers' compensation, general liability, and auto insurance through a traditional insurance company with no opportunity for financial return, you can take ownership with a group captive. Group captive insurance flips the script, giving business owners who instill the right measures the opportunity to capture the financial and operational benefits of keeping a constant spotlight on risk management. It's your turn to take control, call the shots, and get rewarded for your safety efforts.
When you join a member-owned group captive for your property-casualty coverages, your business enjoys more than just the monetary benefits of partnering with a community of business leaders like you:
Risk Control Workshops and Board of Directors Meetings that grow your professional networks and partnerships
Peer group environment that promotes best practice sharing – "iron sharpens iron" mentality
Enhance company culture and safety results
Member to member accountability with businesses that share the same workplace values and priorities
The Difference with Doing Business Boldly.
When it comes to ICS' property casualty captive insurance, our clients aren't just another number. We select only the best-in-class companies, which provides our members with the transparency and peace of mind knowing who they are partnering with.
Because your premiums are derived from your own claims history, you have greater long term stability over your insurance costs on the front end, while recouping your underwriting profits on the back end. After all, you own your own business, shouldn't you own how to insure it?
With a controlled growth strategy focused on making your private insurance company (your captive) better, ICS group captive owners have greater control, which drives higher engagement and accountability to be the best! Understanding that better is better, not bigger is better, is at the core of the ICS group captive model. It's just another way we are doing business boldly (and differently)!
It's Time to Break with Tradition
In the traditional marketplace, the insurance company is in the driver's seat. There is simply no opportunity to benefit from your commitment to safety and improving company culture. When you partner with companies you know and trust in a group captive, you will benefit from the profitability and stability that comes with committing to a long-term business strategy. Our captive owners have earned an average reduction of premium greater than 20% while generating a of 25% return on their investment.
Who is a Good Property Casualty Captive Fit?
ICS looks at a number of factors when deciding which businesses will be the best fit for group captive insurance ownership. We want companies with shared priorities to come together and take control of their WC, GL and Auto insurance. Here's a few qualities that we look for:
Is Your Business The Perfect Fit?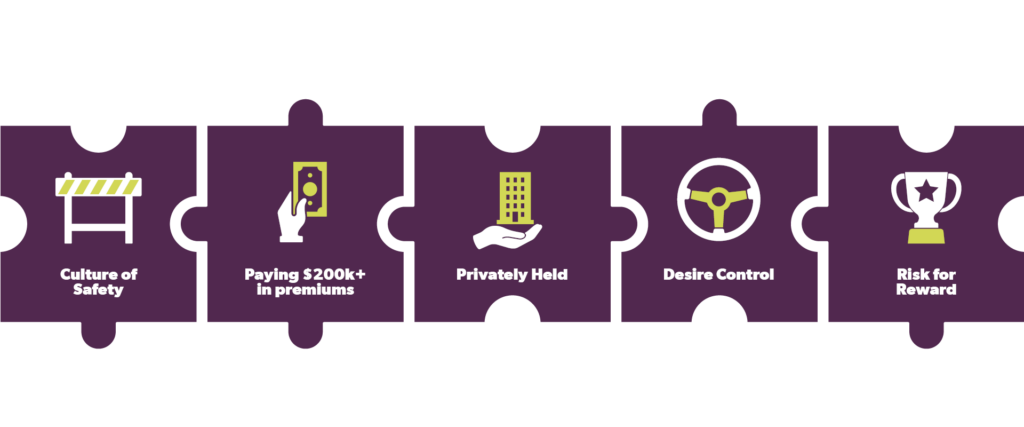 Consistent focus and commitment to improving safety culture. Keeping your work environment safe makes your employees engaged and feel valued and secure, which can cut down on the number of incidents and claims. If this is something that's a priority for you, your business will be a great fit for a property-casualty group captive.

Businesses that pay $200,000+ in WC, GL and Auto premiums combined.

Don't get stuck overpaying for premiums that are subject to the volatility in the traditional marketplace. Take control and earn the return of your premiums when you switch to property-casualty group captive insurance.
Privately held ownership structure. If you are a privately held company with an entrepreneurial spirit and a focus on the long-term success of your business, we know you have to think outside the box and create new paths ahead. Why not extend this ownership mentality in your property-casualty insurance and add to your bottom line?
Companies that desire control. You've worked hard to get your business to where it is today and should be proud of your success. You appreciate managing the aspects of your business that impact your future. When you join a property-casualty group captive, you partner with business owners to accelerate the trajectory you're on today and become a better company, giving you more control over your future success.
Businesses that embrace "risk for reward." Successful business owners understand that there is risk in every business decision they make. If you always avoided risk rather than embraced it, would you be in the position you're in today? Traditional insurance is the low-risk, low reward approach to property-casualty insurance. When you choose to Do Business Boldly with ICS group captive insurance, you take the controllable risk into your own hands, and in turn, the reward is much greater for your business.
Find Out If You're a Good Fit for Group Captive Insurance
Innovative Captive Strategies will help you take back control of your business' property casualty insurance costs and the captive strategy will make you a better company. It's time to start understanding and weighing the risk and reward of owning your insurance and go against the grain by leaving traditional insurance companies behind. Reach out to ICS to get started!
Want to learn more?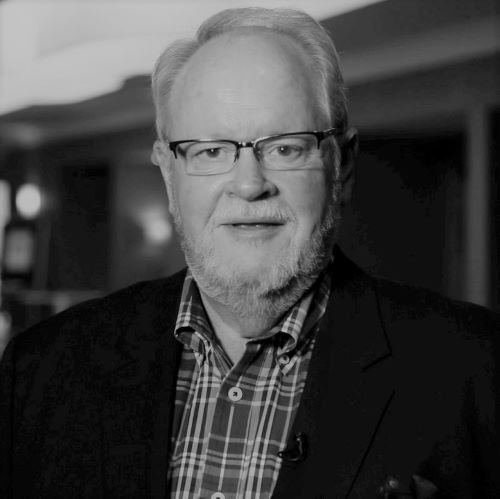 Risk Control Workshops are central to our whole mission in a captive insurance company. We are successful and profitable if we end every day without having an occurrence. *** If we don't spend money on losses, the captive will be unbelievably successful. ***
– Steve Frohbieter, Director of Human Resources & Administration, Milton CAT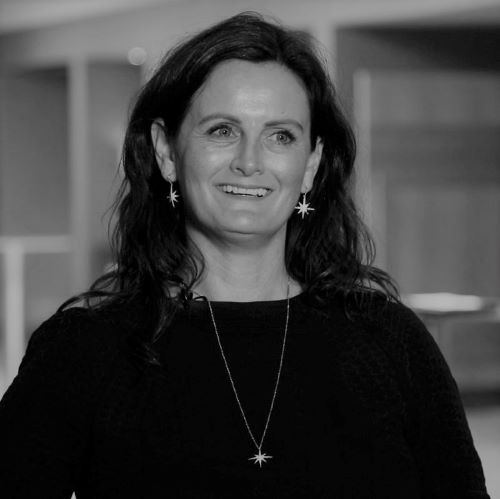 Since joining the captive, we've implemented a safety committee and workshop. This allows us to *** bring back the ideas from our captive meetings *** and push them out to our workforce as well.
– Elaine Roberts, Vice President of Human Resources, Peace Dining Corporation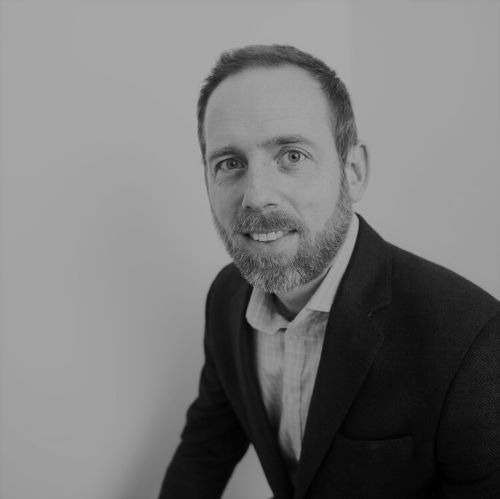 If you have a strong safety culture with favorable results, you are subsidizing other companies in the traditional insurance marketplace. With captive insurance and ICS, we *** capitalize on our strong safety performance. ***
– Jon Sargent, President & CEO, Todd & Sargent