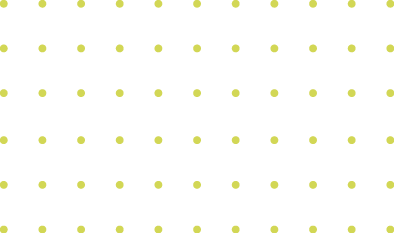 Come see what our captive insurance programs are all about.
Upcoming Webinars
Employee Benefits Group Captive 101 Webinar | 5.11.22
Are you a business owner, wondering if you are a good fit for an Employee Benefits group captive?  This educational webinar is a great session for both prospective captive clients and ICS agency partners.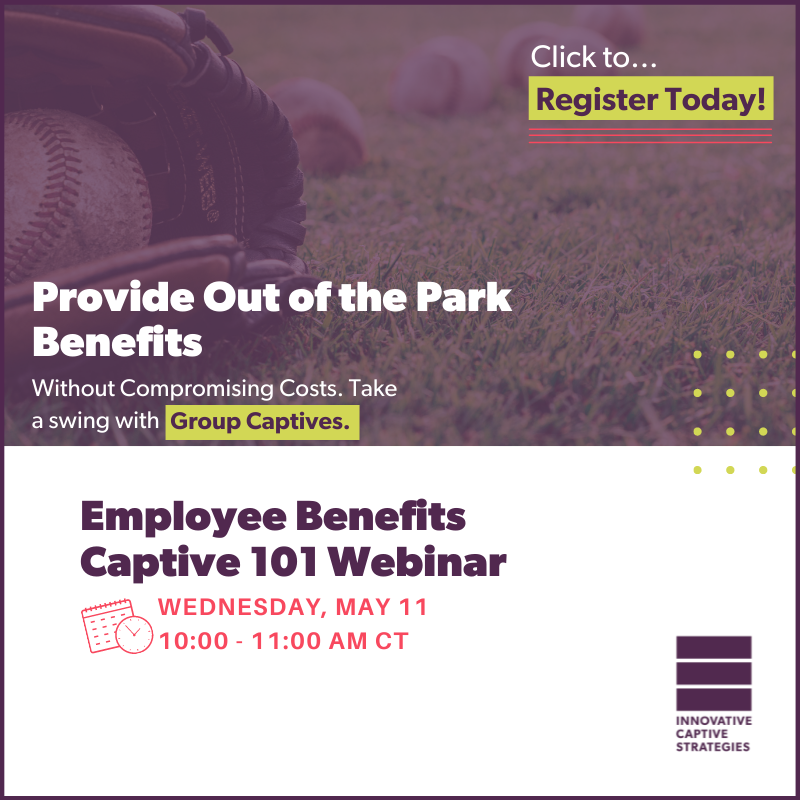 Property Casualty CAPTIVE-8 Monthly Sales Webinar
As a dedicated property casualty ICS agency partner, join us on a monthly basis to enhance your captive sales knowledge, stay updated on events and new captive opportunities and post questions to our captive experts. Contact us for more information on joining this webinar series.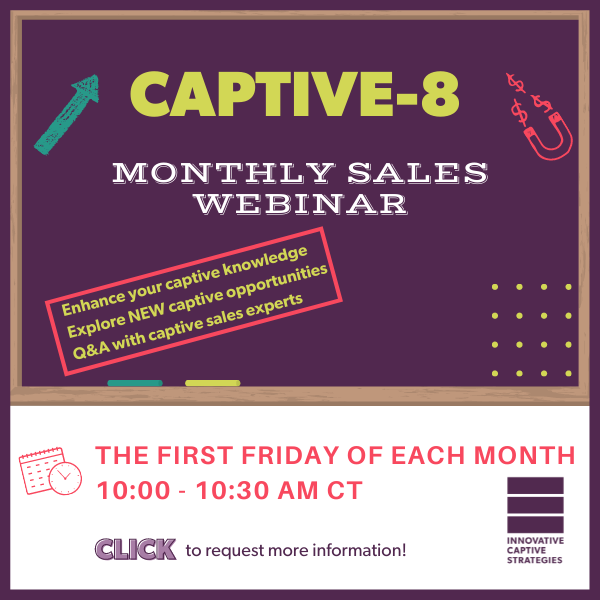 Event Opportunities
ICS Producer Summit | 6.15.22 – 6.16.22
This exclusive summit is available to both employee benefits and property casualty ICS agency partners. Contact us for more information!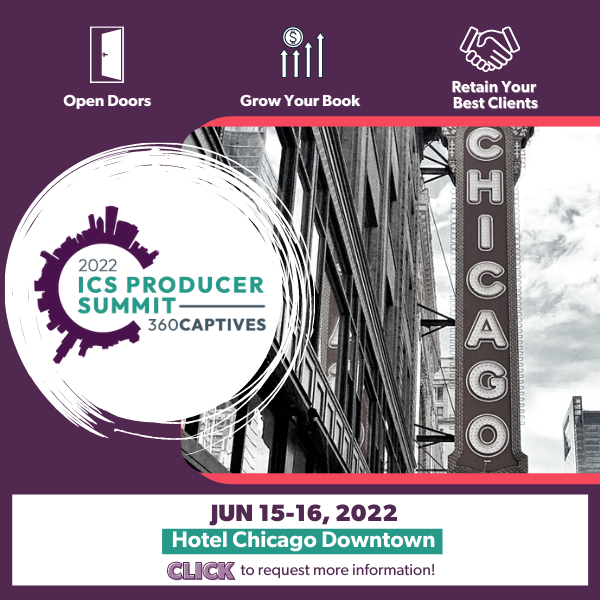 Meet ICS captives. *** Love *** ICS captives.